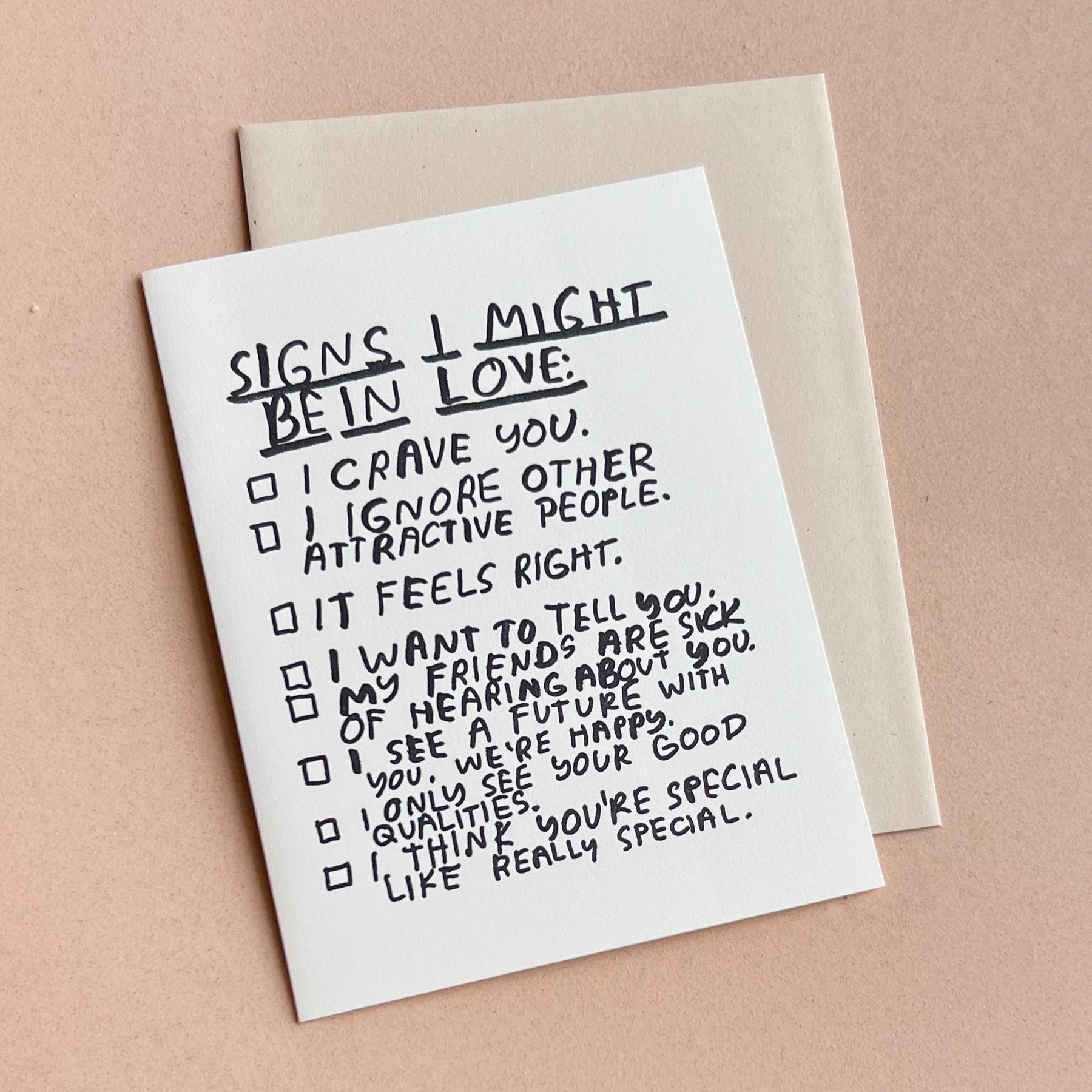 Signs I Might Be in Love Card
Add on a card to your existing floral order!
Card reads "Signs I Might be in Love.." on the front (and lists the signs)  

Blank inside. Includes envelope.

Designed and crafted by People I've Loved.

Please note that cards are not available for shipping at this time, but only available for pick up or add-on to an existing floral delivery.